Liking and being good at something are two different things.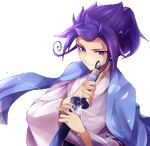 This article, Tsuyoi, is under protection by
Nigel V. Swan
. No user is allowed to edit or interfere in any way with the content in the page unless specifically permitted by the owner.
Tsuyoi is a greatly renowned Shinobi Yang Temple monk of Kumogakure.
Background
Edit
TBA
Personality
Edit
TBA
Appearance
Edit
TBA
Abilities
Edit
TBA
TBA
Yang Release
Edit
TBA
TBA
Lightning Release
Edit
TBA
Chakra Prowess
Edit
TBA
Intelligence
Edit
TBA
Roleplays
Edit
None.
Tsuyoi (強い) means Mighty in Japanese.
Ad blocker interference detected!
Wikia is a free-to-use site that makes money from advertising. We have a modified experience for viewers using ad blockers

Wikia is not accessible if you've made further modifications. Remove the custom ad blocker rule(s) and the page will load as expected.