Liking and being good at something are two different things.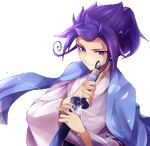 This article, Honoka Yamanaka, is under protection by
Nigel V. Swan
. No user is allowed to edit or interfere in any way with the content in the page unless specifically permitted by the owner.
Honoka Yamanaka

Name
Honoka Yamanaka
Kanji
山中和花
Romanji
Yamanaka Honoka

Personal Status

Birthdate
November 11
Age
12
Gender
Female
Blood Type
A Positive

Relationships

Hometown
Konohagakure
Home Country
Land of Fire
Affiliation
Konohagakure
Yamanaka Clan
Clan
Yamanaka Clan

Ninja

Rank
Genin
Classification
Priestess
Ninja Registration
833161
Academy Grad. Age
12

Skills

Hiden Techniques
TBA
Nature Type
TBA
Jutsu
TBA
Weapons
TBA
Honoka Yamanaka is a genin-level kunoichi from Konohagakure's Yamanaka Clan.
Background
Edit
TBA
Appearance
Edit
TBA
Personality
Edit
TBA
Abilities
Edit
TBA
Honoka (和花) means "harmony (和)" and "flower (花)".
Ad blocker interference detected!
Wikia is a free-to-use site that makes money from advertising. We have a modified experience for viewers using ad blockers

Wikia is not accessible if you've made further modifications. Remove the custom ad blocker rule(s) and the page will load as expected.