Background
Edit
Childhood
Edit
Akuma never had family. He was the only one at the orphanage that no one wanted, the one that every single person hated. Because of that, Akuma had a very dark childhood. One that most would think is impossible, that it could never happen to anyone.
Appearance
Edit
Placeholder.
Personality
Edit
Placeholder.
Abilities
Edit
Devil Seal
Edit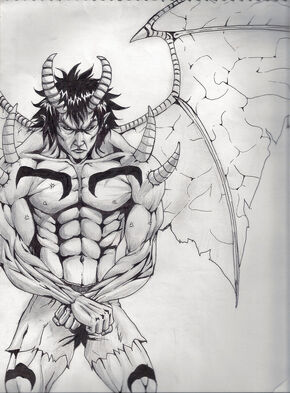 Akuma did use the Devil Seal upon himself to gain even more power.
Summoning's
Edit
Placeholder.
Placeholder.
Akuma's full name means, Devil Soul.
Ad blocker interference detected!
Wikia is a free-to-use site that makes money from advertising. We have a modified experience for viewers using ad blockers

Wikia is not accessible if you've made further modifications. Remove the custom ad blocker rule(s) and the page will load as expected.